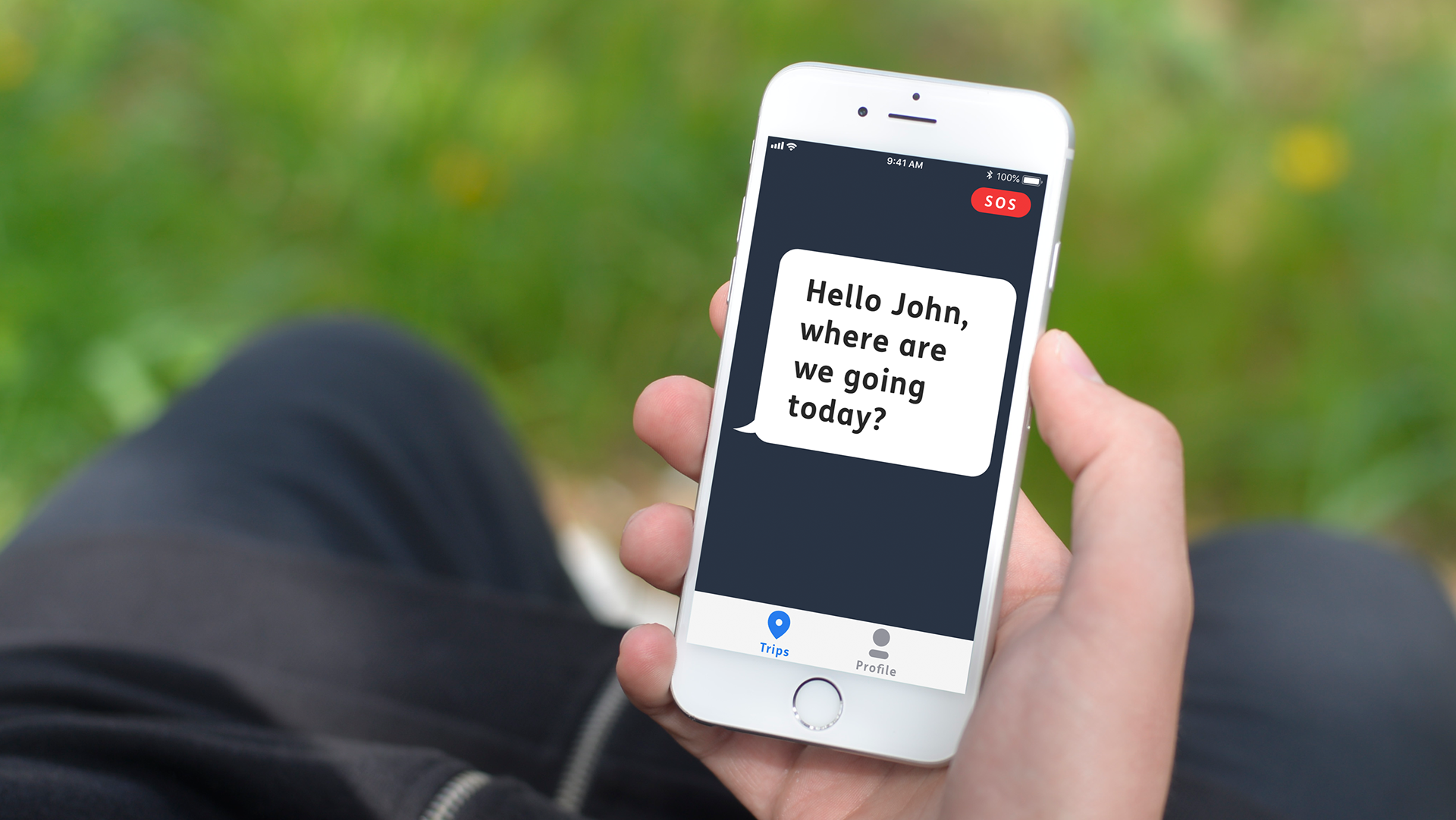 Working with City Maas to design an app that would simplify the journey of people with accessibility issues, presenting them all the suitable options to travel in freedom. Evolving the Brand Identity and design to meet user needs for a worry-free travel feeling. Collaborating in the UX team, delivering the final prototype with the UI team.
User personas and storyboard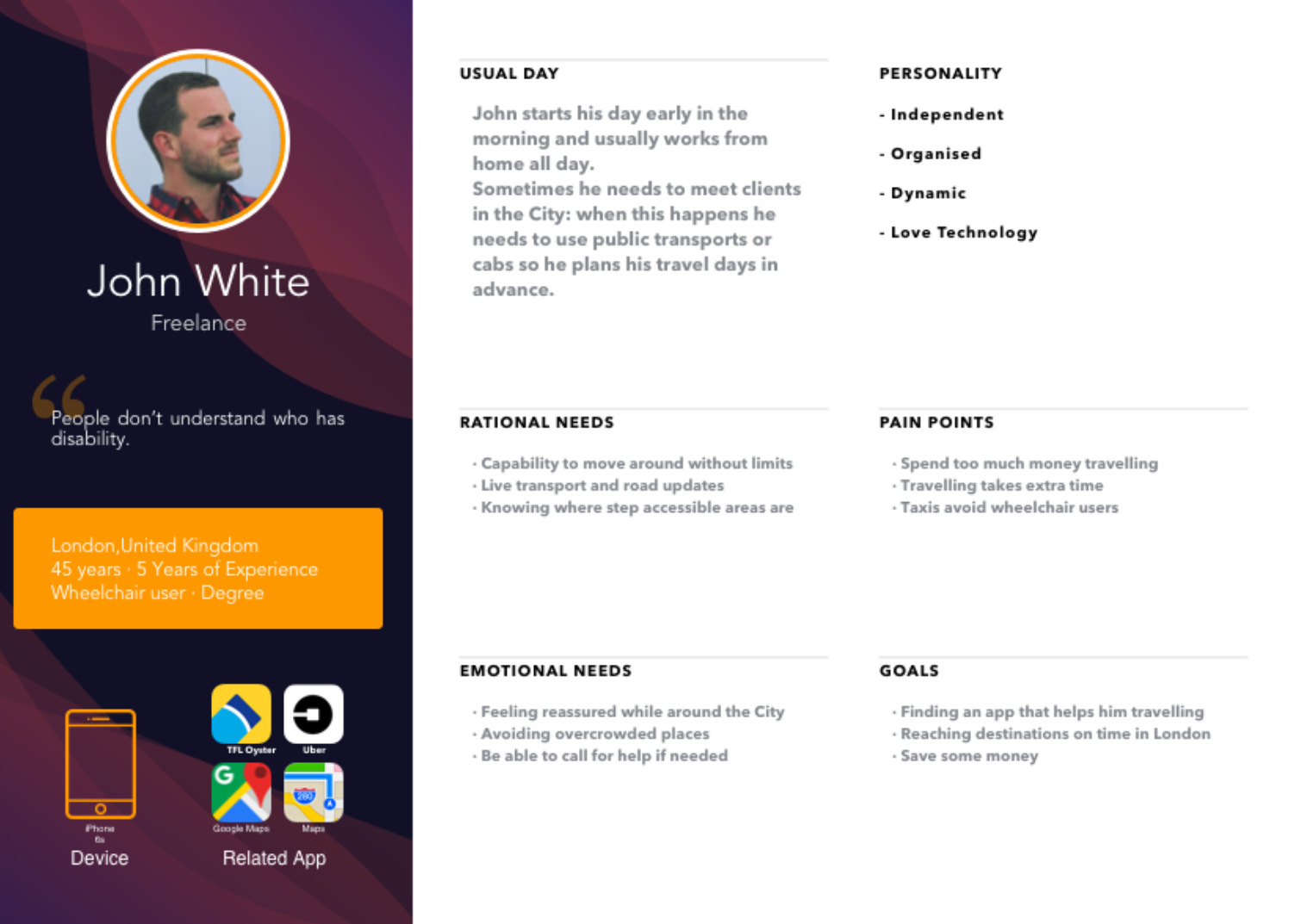 After conducting research and contextual inquiry with a selected audience, we created the user personas and a storyboard that see him facing the struggles of moving in a busy city such as London.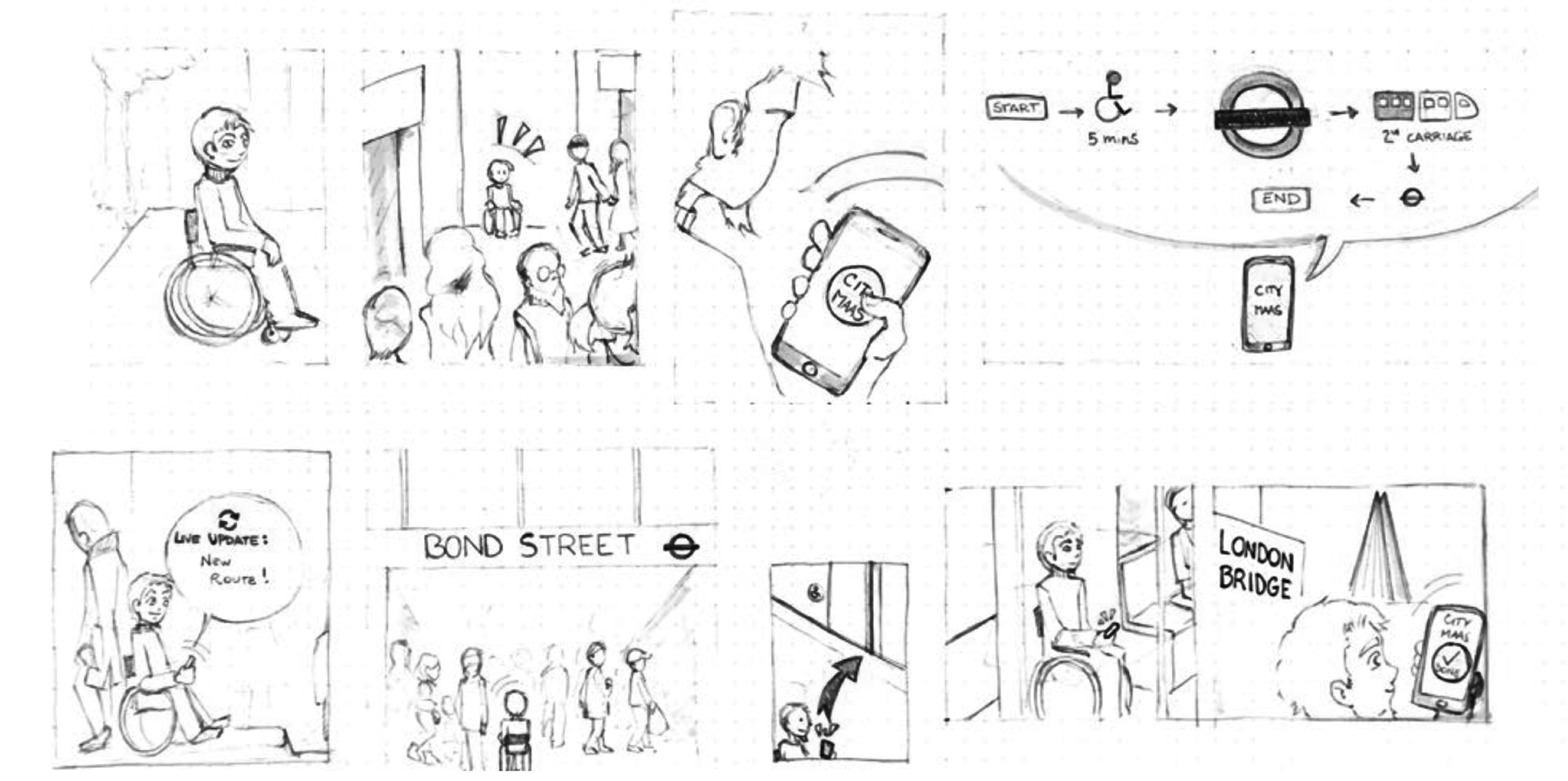 Numerous amount of gaps in the street, traffic and tube changes create in disable people a sense of lostness and helplessness while moving around the city. We wanted to empower our user with an app that was providing constant feedbacks reassuring them in each step of the travel.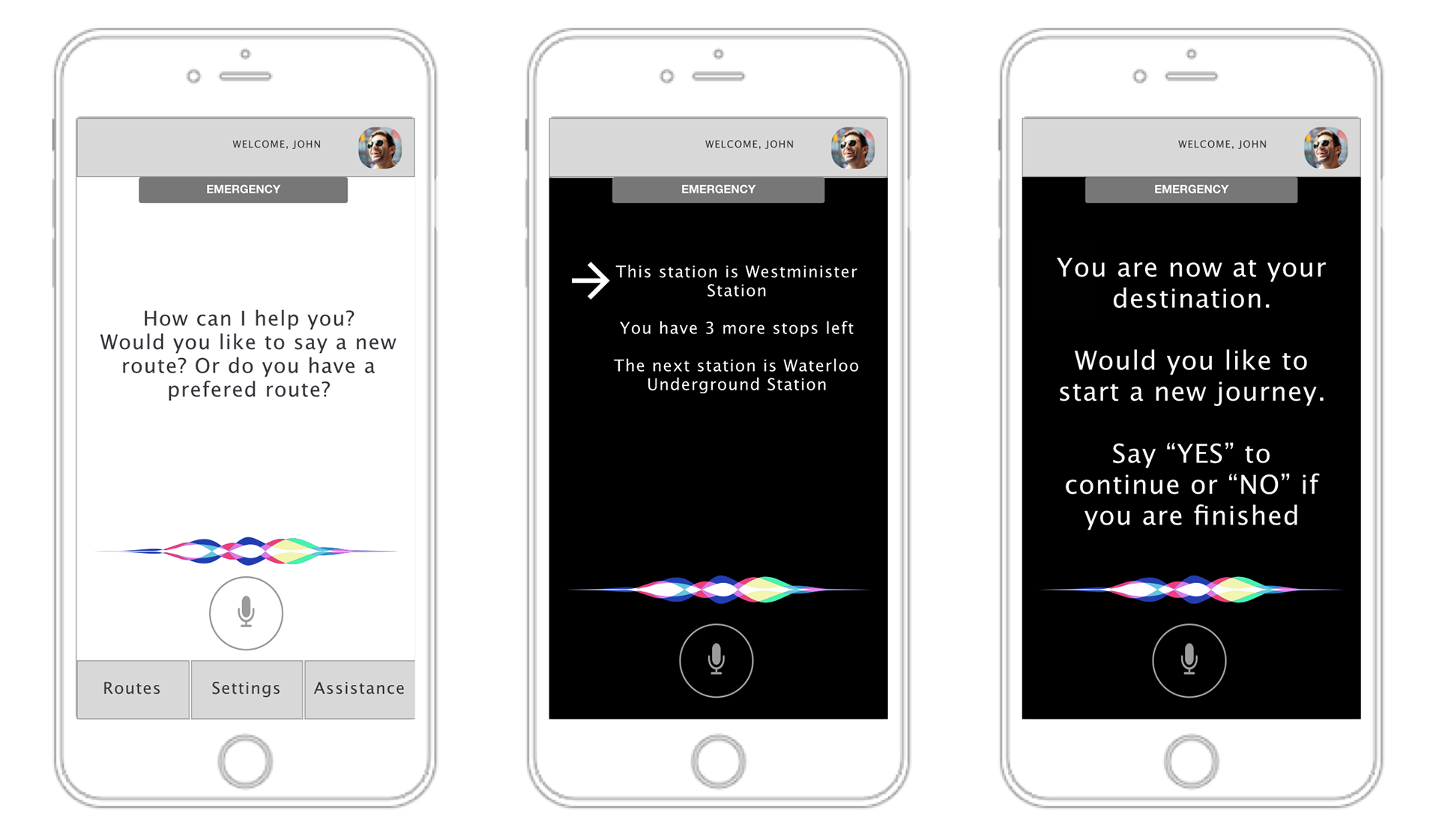 Our target audience included wheelchair users and people with visual impairment, two groups not considered in many travel apps. We worked on wireframes including accessible design and assistive control to cover a wide range of people.